SAOPA Stakeholder Roundtable – Thank you!
On Monday, 26th October 2020, The South African Orthotic and Prosthetic Association in Unity with the CPO Forum Leadership hosted our Stakeholder Roundtable.
The webinar was well supported with just over 130 participants.
We wish to express our thanks and appreciation to all who were able to join us for the webinar. If you were not able to join us we will share the webinar recording in the next few days.
Next steps and what to expect
The Constitution communication sent previously will be circulated again for those who still wish to provide comments.
Applications are open for the Chief Operating Officer role mentioned in the webinar and CVs with a motivation letter can be sent to – info@saopa.co.za
We plan to share a series of email updates over the course of the next few weeks so do watch your inboxes for more information.
Have a look at the webinar audience poll results below.
If you know of a colleague or practitioner who is not receiving our communication, please feel welcome to share this communication with them and ask them to reach out to us and let us make sure they are added to our mailing list – info@saopa.co.za
Thank you again to all who participated and demonstrated the Unity we are all aiming toward.
SAOPA NEC
Audience Poll – Results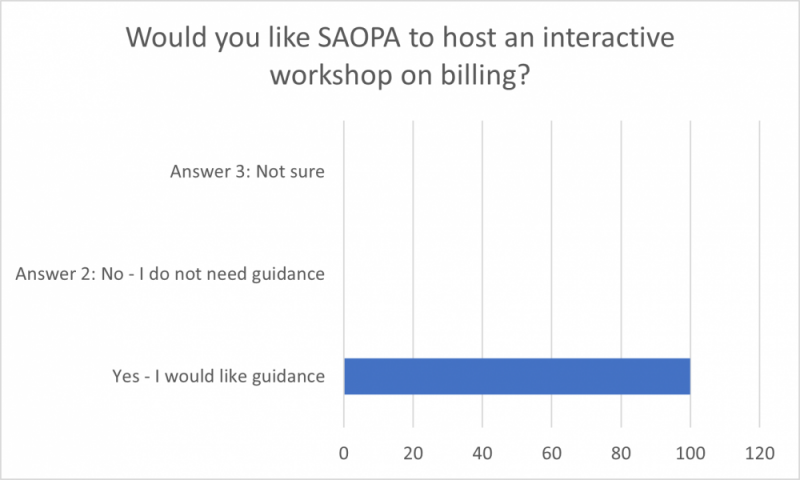 We asked the audience if anyone would be interested in attending an interactive billing workshop and received only positive responses.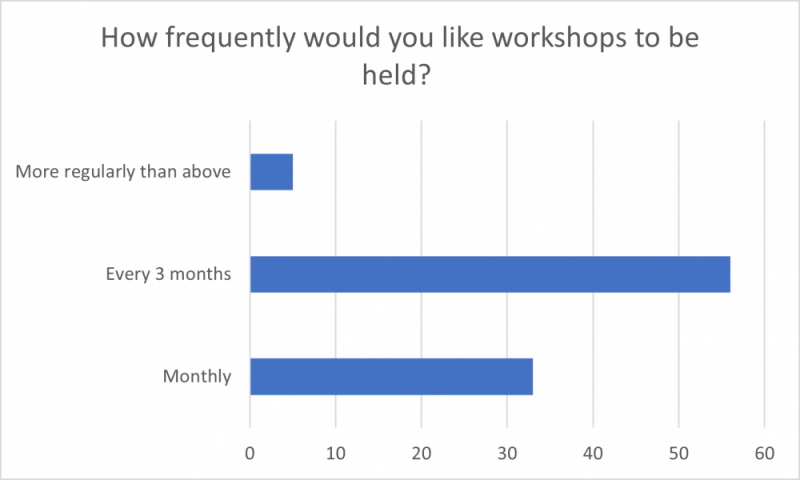 We then asked how often you would like such workshops and we will take this feedback into consideration when do our planning.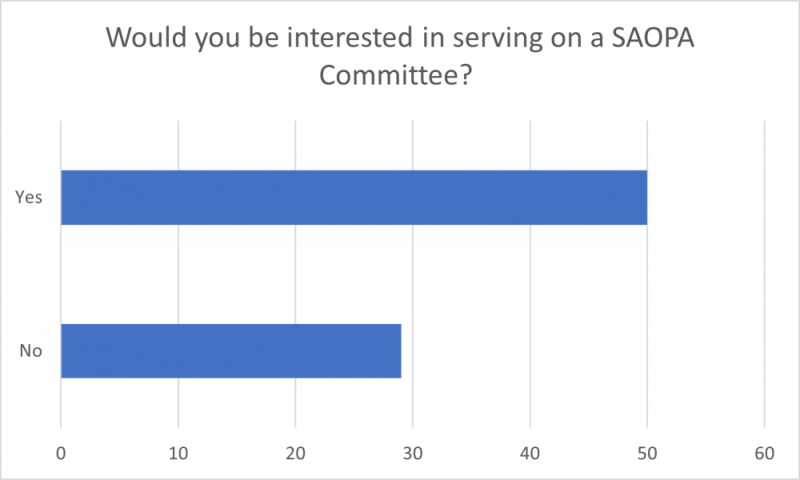 We invited feedback from the audience on whether there was interest in serving the profession as a member of a Committee, This question gave an interesting result with only 79 responses and only 50 of those indicating interest.